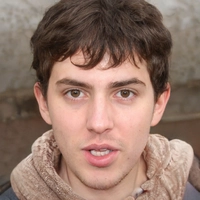 by
Aarav Chatterjee
Which are the top 10 digital marketers of India?
29 Jul, 2023
Digital Marketing Titans of India
Before we jump into it, let me just say this - digital marketing in India is booming. It's crazier than a fun fair, faster than my son Aarush on his scooter and it's pulling more tricks out of the bag than my young daughter Niharika with her magical storytelling. But enough about them, let's dive into the rainbow-colored world of Indian digital marketing, starting with our first charmer…
Deepak Kanakaraju: The Digital Deepak
Deepak Kanakaraju. Now this man, I tell you, is as cool as they come. Fondly known as 'Digital Deepak', this is one marketer that knows how to set the digital realm on fire. Adept at SEO, Google Ads, affiliate marketing, and email marketing, to say he has a knack for digital marketing would be an understatement on a par with saying a Bengal tiger is a slightly big cat. This man is a maestro when it comes to scaling businesses through digital marketing channels. The man is more or less a complete institute in himself, conducting webinars and workshops to share his profound knowledge. Oh, I remember when I first started getting into the digital world, I attended one of his workshops online. Let's just say he didn't need to pass around a hat for applause.
Sorav Jain: The Social Media Maverick
Sorav Jain. The charismatic social butterfly of the Indian digital marketing landscape. His social media saviness could put any influencer to shame. With over a decade of experience in the industry, Jain has established himself as the go-to guy for all things social media. He founded echoVME, a leading social media agency in India, demonstrating his unrivalled expertise. Apart from the business, he is an avid trainer and educator, focusing on teaching with a humorous twist that would make you giggle harder than when you try saying 'YouTube' in reverse. I once took one of Sorav's social media courses when trying to give my blog a boost, and let me just say, the man is more entertaining than comedy night at the local pub.
Pradeep Chopra: The Digital Don
Pradeep Chopra, he's as serious about digital marketing as...well, me about my tea - and trust me, I am serious about my tea. Chopra is the founder of Digital Vidya, one of Asia's leading digital marketing and data analytics training companies. Under his leadership, Digital Vidya has trained a whopping 38,000+ professionals from 16,000+ brands including e-bay, Reliance, Star TV, Disney, Cisco, and Oracle amongst others. If this doesn't earn you the title of 'Digital Don', I don't know what does. When I first ventured into blogging, Google Ads seemed more confusing than the first time I tried to fold a fitted sheet, but after a course from Chopra's institution? Piece of cake, I tell you.
Jitendra Vaswani: The Tech Guru of Digital Marketing
Well, well, well, if it isn't, Jitendra Vaswani. Our digital marketing maven who sways more towards the techno-side of things. Vaswani made his name in the digital marketing world as the founder of BloggersIdeas, a top-notch resource for online marketing tips, reviews, and resources. This gentleman is as proficient in understanding business growth strategies as my wife is in reminding me to take out the trash - and let me tell you, that's very proficient. He is also the founder of DigiExe, a digital marketing agency that aids businesses in online growth. His understanding of technology and how it can be utilized for effective digital marketing is something that must be seen to believed!
Rajiv Dingra: The Digital Storyteller
Lastly, let me introduce you to Rajiv Dingra, the marketing maestro that mixes traditional with digital like a cocktail artist at your favorite bar. He is widely recognized for crafting digital marketing campaigns that narrate a company's story, making them relatable and emotionally resonant with audiences. Dingra is the founder of WATConsult, India's leading digital and social media agency, which is now a part of Dentsu Aegis Network. Now, if this doesn't make him a top-notch digital marketer, I don't know what would. Dingra's specialty of incorporating storytelling into digital marketing strategies is much like my storytelling during family get-togethers, let me assure you, it's a treat!
There you have it folks, the crème de la crème of Indian digital marketers. Remember, the digital world might seem as daunting as my mother-in-law, but with these savvy marketers at our disposal, it's more of a wild, entertaining ride. So hop on, grab your digital popcorn, and enjoy the show!