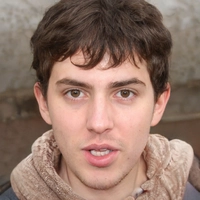 by
Aarav Chatterjee
How can I earn money online, in dollars, in India?
25 Jul, 2023
Understanding the Online Money-Making Landscape
The internet has opened a world of opportunities that were unthinkable a few decades ago. Now, from the comfort of your home, you can earn a decent income online. This is very much true for us in India as well. If you are wondering how to start, you are in the right place. This section will provide a brief overview of the online money-making landscape and set the stage for the methods discussed in the rest of the article.
Freelancing: A Skill-Based Money Maker
Freelancing is one of the most popular ways to earn money online. It allows you to use your existing skills to provide services to clients worldwide. Websites like Upwork, Freelancer, and Fiverr have made it easier to connect with potential clients. You can freelance in various fields like graphic design, content writing, programming, digital marketing, and many more. The great thing about freelancing is that it allows you to work on a flexible schedule and you get paid in dollars, which means a higher income when converted to INR.
Online Tutoring: Sharing Knowledge for Dollars
If you have a knack for teaching, online tutoring can be an excellent way to earn money. Websites like Chegg, Tutor.com, and Vedantu provide platforms where you can teach students globally and earn in dollars. You can choose to teach subjects you are comfortable with and set your own schedule. It's a fulfilling way to earn money as you get to help others learn.
Blogging: Passion to Profit
Blogging is another great way of earning money online. What started as a hobby for many has now become a profitable business. If you are knowledgeable or passionate about a particular topic, you can start a blog around it and earn money through advertisements, affiliate marketing, sponsored posts, and even selling your own products or services.
Affiliate Marketing: The Art of Selling Without a Product
Affiliate marketing is a form of passive income where you promote other people's products and earn a commission for every purchase made through your referral. Amazon, ClickBank, and Commission Junction are some platforms that offer affiliate programs. The key to succeeding in affiliate marketing is choosing the right products to promote and building a large audience base.
Stock Trading and Investments: Playing the Market
Stock trading and investments are not technically an 'earn money online' method, but they are a significant part of the online earning landscape. With platforms like Zerodha, Upstox, and Groww, you can start trading and investing in stocks right from your home. However, this method requires a good understanding of the market and involves risks.
eCommerce: Selling Products Online
Selling products online through platforms like Amazon, Flipkart, or your own website is another great way to earn money. You can sell anything from handmade crafts to digital products. The key to success in eCommerce is finding a niche product that has high demand and low competition.
Online Surveys and Micro Jobs: Small Tasks, Big Returns
Online surveys and micro jobs might not make you a millionaire, but they can provide a decent side income. Websites like Swagbucks, Amazon Mechanical Turk, and Clickworker pay you for completing small tasks or surveys. These tasks can range from data entry to testing websites to taking surveys.
YouTube: Showcasing Talent for Income
If you have a talent or skill that you want to showcase to the world, YouTube is a great platform. You can earn money through ad revenue, sponsored videos, and even crowdfunding. Successful YouTubers make a substantial income from their channels, but keep in mind that building a successful YouTube channel takes time and effort.
Conclusion: Choosing the Right Path
These are just a few ways to earn money online in India, in dollars. The right method for you depends on your skills, interests, and commitment level. It's important to remember that earning money online requires effort and persistence, just like any other job. But with the right approach, you can turn your online venture into a profitable business.